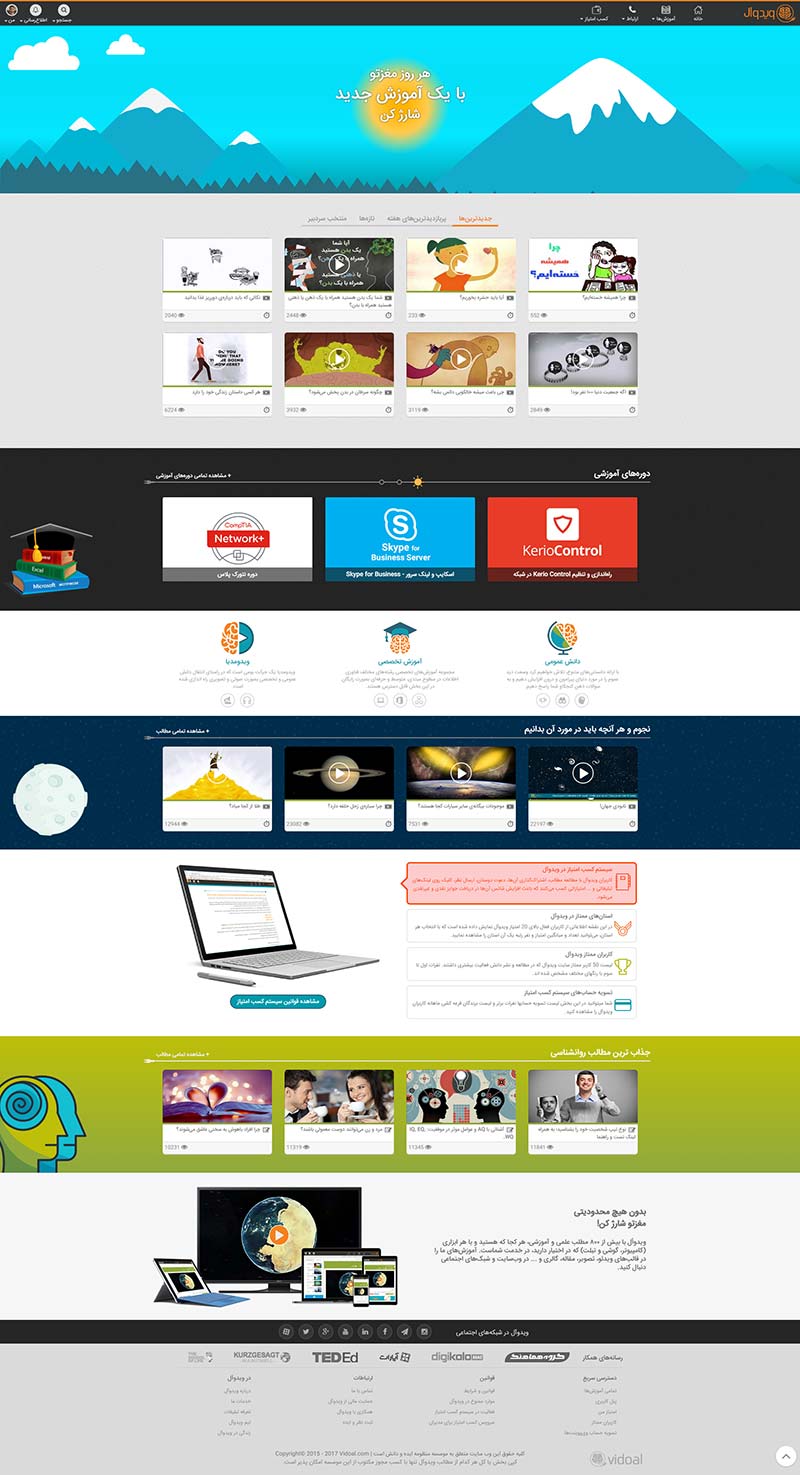 Educational
طراحی وب‌سایت Vidoal
CMS for Learning System
Specifications
Date:

12/17/2014 12:00:00 AM

Languages:

Farsi

Status:

Completed
Team Members
Navid Amin Aghaee

Developer

Ardalan Shahverdi

UX/UI Designer | Front-End Developer
Technology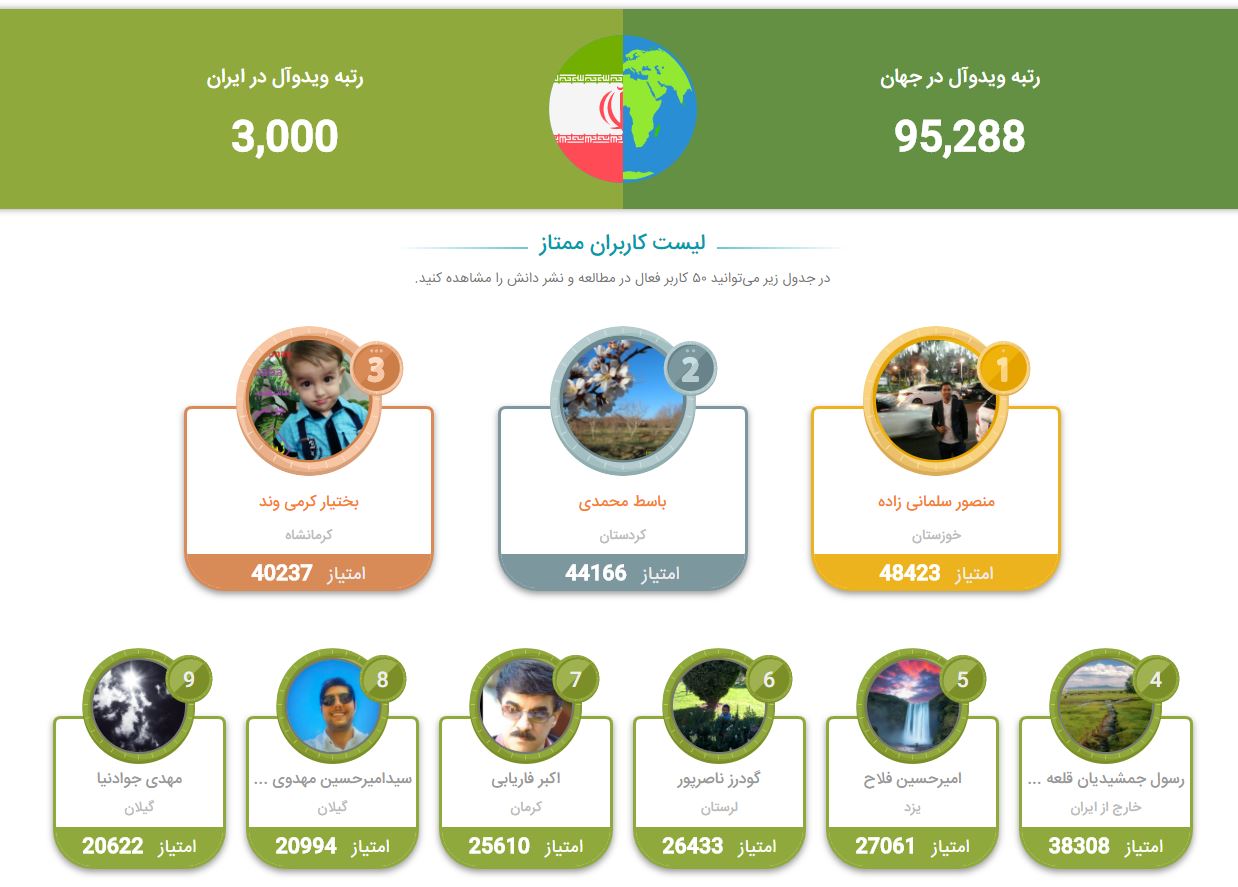 Gamification System
The main purpose of this section is to disseminate knowledge by motivating users. To gain users' points of interest, they should study the content and share with their friends, participate in relevant tests and invite their friends to Vidalo to Earn points of the activities of their friends.
Pages and main sections: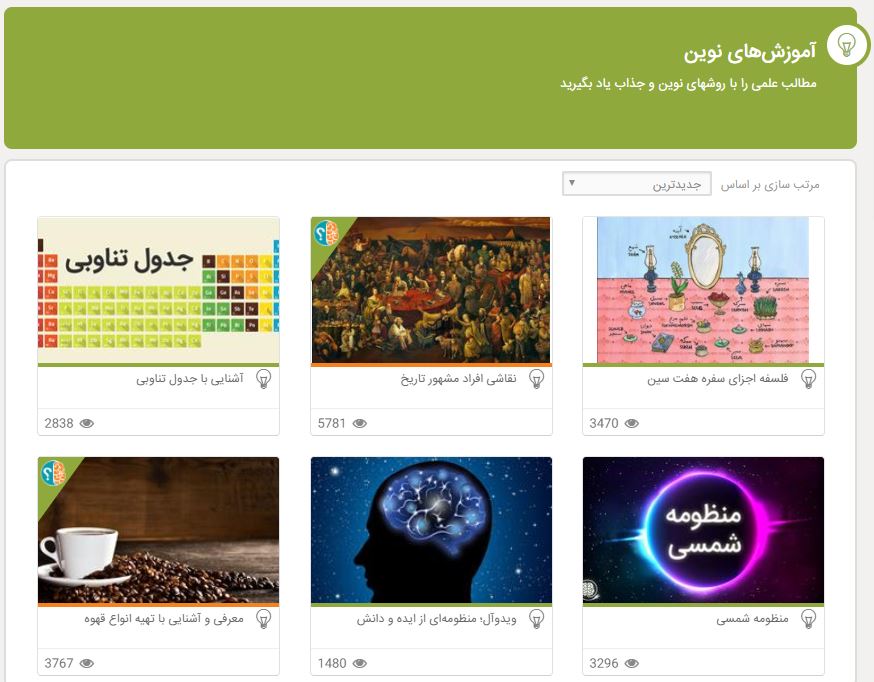 Modern and Dynamic lessons
Tutorials that do not fit in a video or an article! We have given Modern the name of this training.
For example, Solar System : In this tutorial, you can interact with different planets in terms of dimensions, speed, and distance, and click on any planet to get more information.
Another tutorial that is used on website is training that can be obtained by clicking anywhere on the image of that section. Famouse People of word Iranian Nowrooz table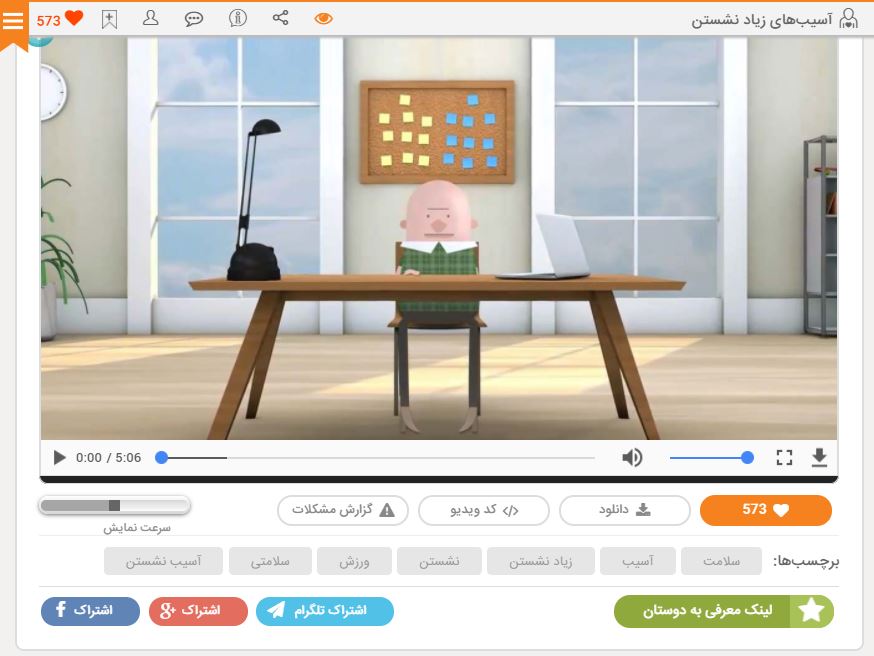 Facilities Training Section
Vidoal website includes video, article, image gallery, tutorial, etc. All of these pages share common features:
Ability to Like, comment, add to the next study list, share, download and etc.
Each article is a major author and supplier and source.
The content is categorized and grouped and access to related content is easily accessible.
Each page has an internal menu that allows access to all sections at the top of the page.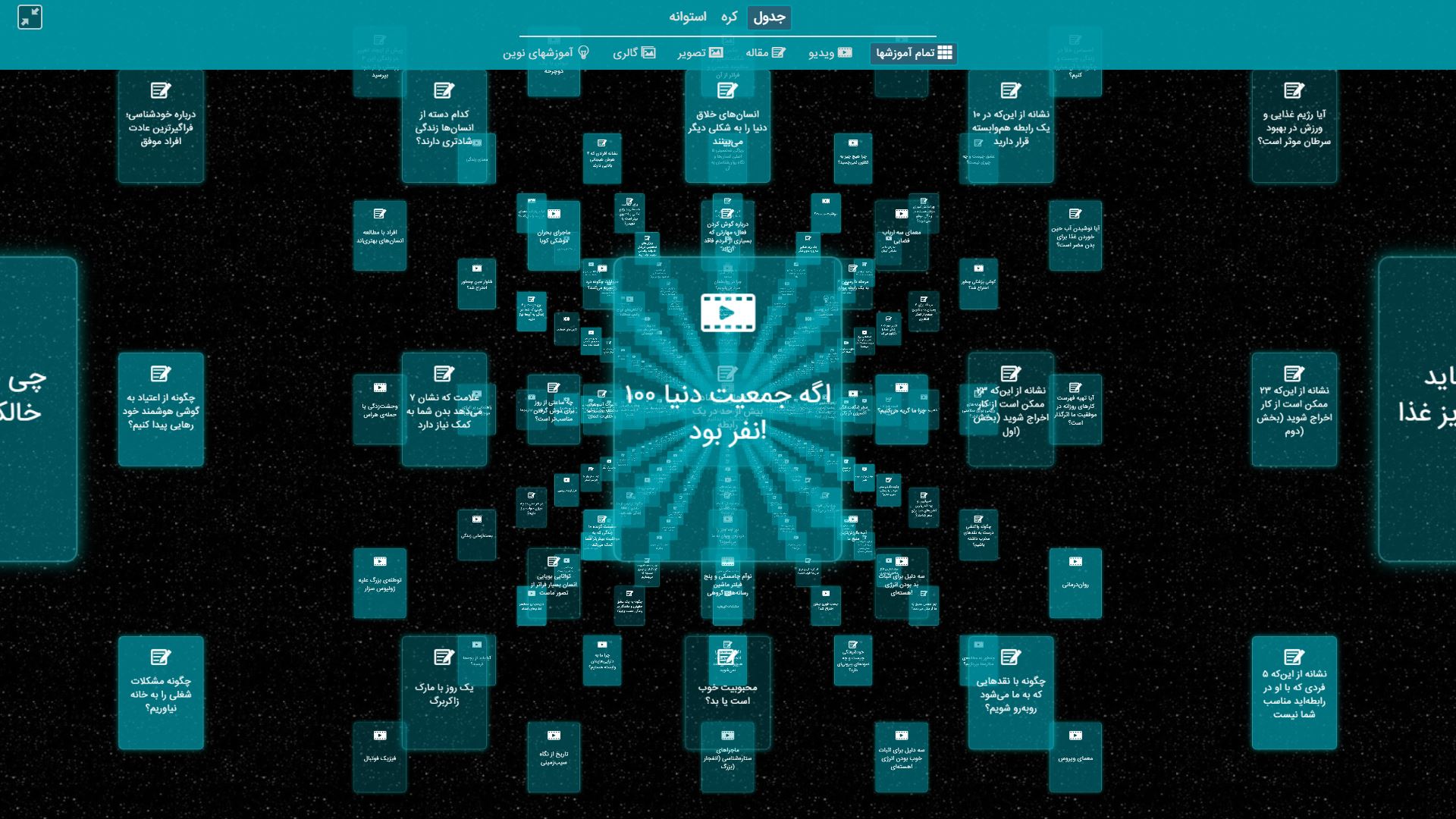 Knowledge System
The name of the company Vidoal is the Institute of Ideas and Knowledge. We have come up with the name of the idea and built a three-dimensional space that all of our tutorials show that clicking on each one can see that tutorial.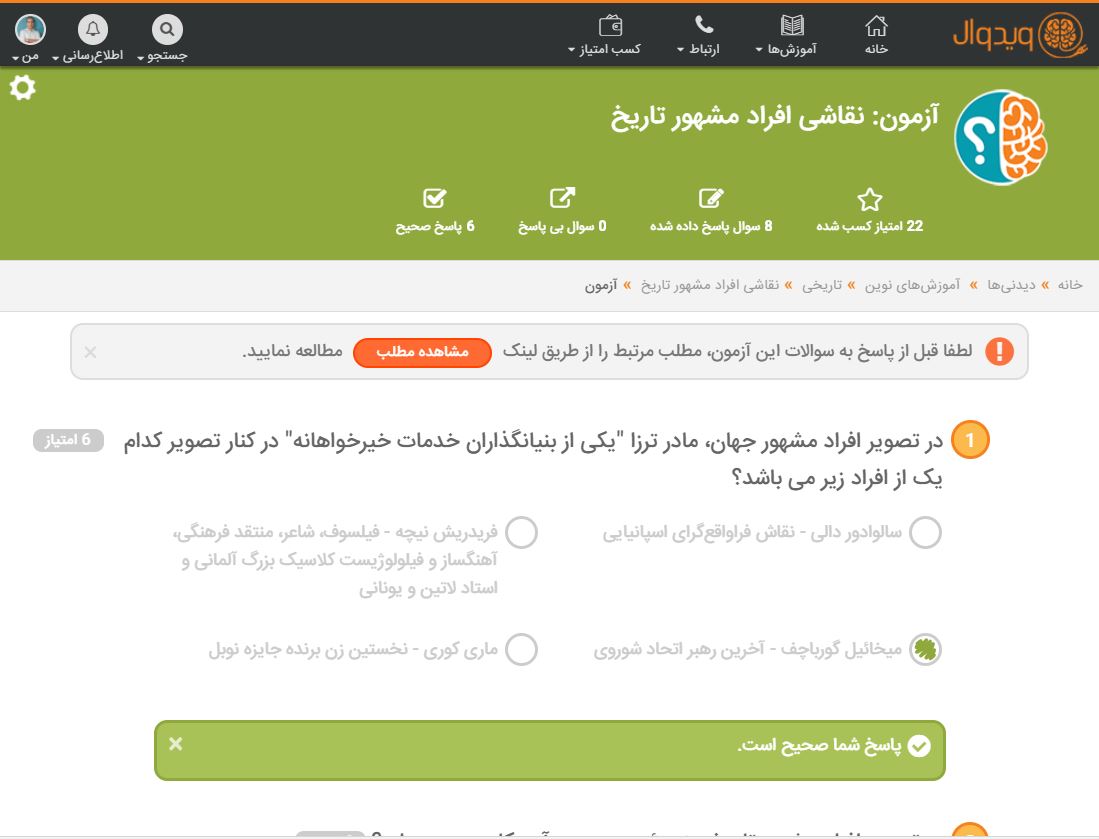 Testing system
On the Vidoal website, any educational material can have a test. Anyone can answer each single question once, and the correct answer is positive and the wrong answer has a negative rating.